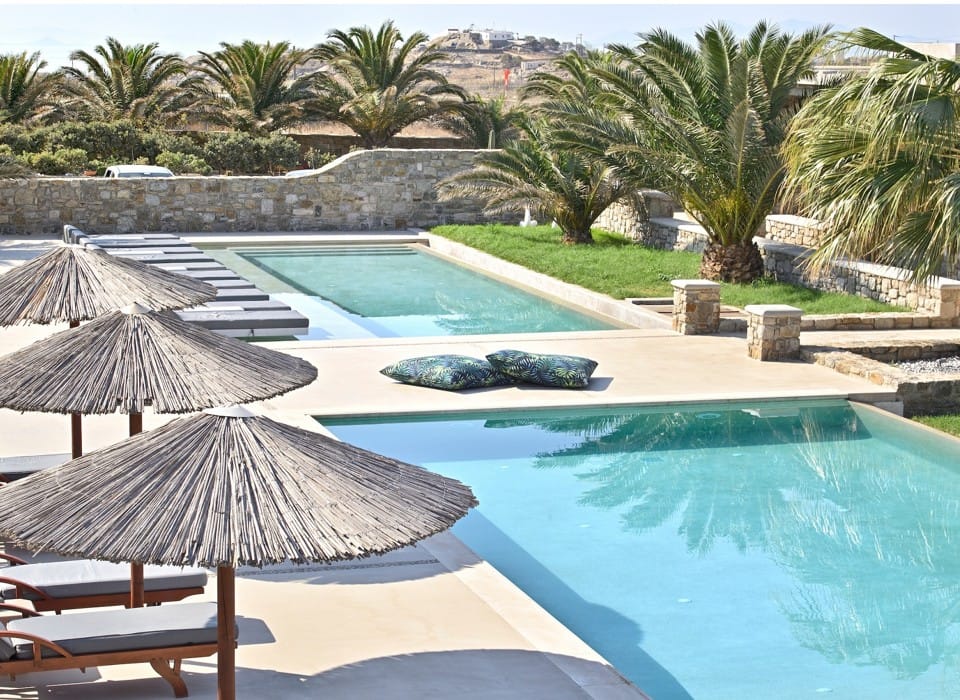 A unique stay in Mykonos
AC Village Christoulis is a family business that for almost 10 years has been welcoming visitors from all over the world and showing them in the best way what Greek hospitality means.
In the complex there is a large area for free parking and two modern swimming pools with sun loungers to enjoy the sun and relax. You should not forget to check our wonderful pool bar that offers coffee, drinks and refreshing cocktails to accompany you while enjoying the pool. The bar also offers breakfast and snacks (omelets, burgers, toast, salads, fruit salads etc.). Also available is our barbecue area which offers a large table and comfortable sofas and all the equipment needed to organize your own barbecue night.
The only sure thing is that we give our best for each guest individually according to their needs and we do everything, paying attention to the smallest detail, to create a memorable vacation for our guests.
The greatest satisfaction for us in AC Village Christoulis is when guests return to their homes and remember us with a smile.